Infrared heaters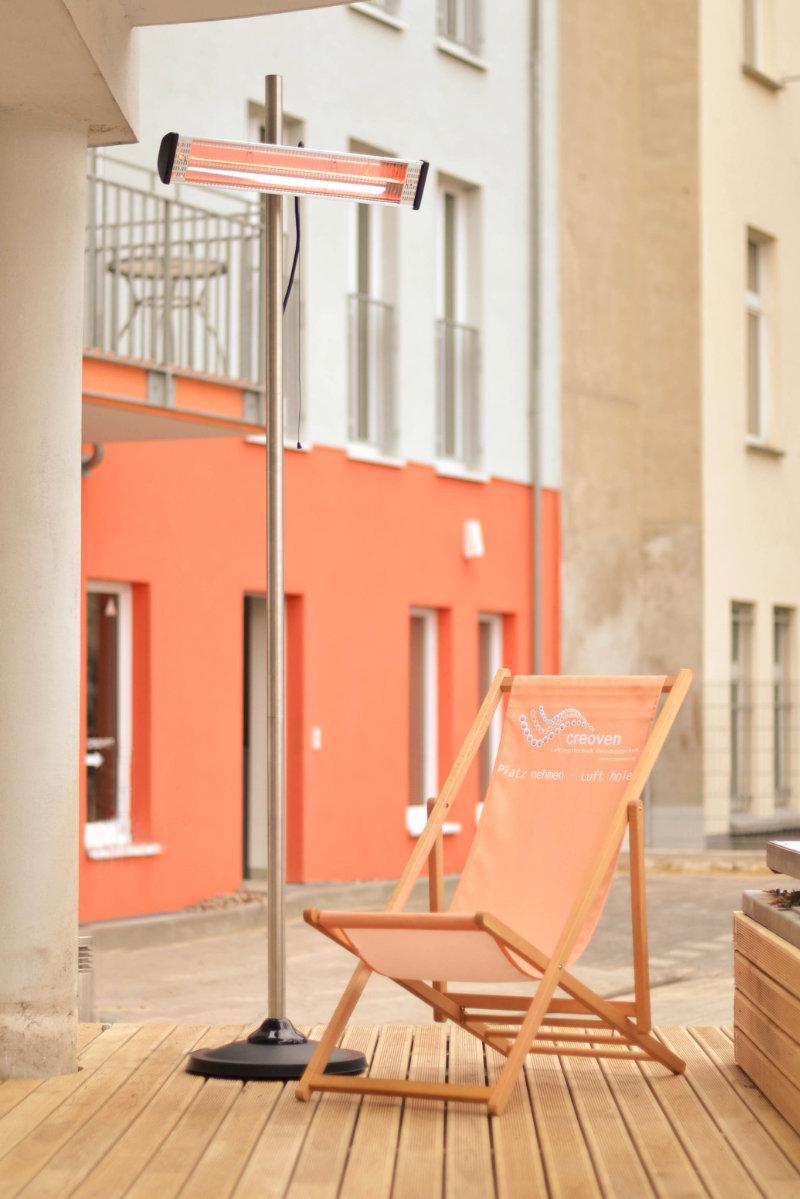 What is an infrared heater?
Infrared heaters are used in medical treatments, but also in livestock breeding. Slightly amended, these lamps are also used as a heat source, usually in the form of radiant heaters. In addition to heating they also emit a pleasant, non-dazzling light. Both of these features create a pleasant atmosphere, even if the temperatures get colder. Their robust construction also allows application in outdoor areas and guarantees a long life. Furthermore they are equipped with a protection agains splashing water and water jets. This is particularly important for electric safety, of course there should be no damage on the heater and the housing caused by installation or use. The main goal, however, is safety for the user. Users should not be subjected to unnecessary risks.
Overview about our guides to infrared heaters
What kinds of heaters are there?
Before making the purchase of a radiant heater it is helpful to get an overview of all the different kinds that are available on the market. This article will explain the many different kinds of devices. Read more
Gas heater vs. infrared heater
Before purchasing a radiant heater the decision needs to be made whether it should be a gas heater or infrared heater. For this, one should be aware of a few facts and arguments.. Read more
Functionality and energy consumption
Particularly during winter people like to use heating systems in order to warm up their living and working environments. There exist various different systems: district heating, storage heaters, gas heaters or infrared radiant heaters. Read more
Safety and infrared heaters
Everyone who is unwilling to be cold on their own patio or when enjoying service in a café knows how much a good infrared radiant heater is worth. The modern, durable heat source can be easily installed and, in most cases, even without the help of a technician. Read more
Application of infrared heaters
During the colder seasons neither balconies nor patios or gardens can be used for lounging and relaxing. The reason are the low temperatures. Even despite warm jackets the cold crawls beneath the skin – especially if the body is resting instead of moving. Read more