Ceiling Medallions
Decorative Ceiling Medallions for Ceiling Fans and Light Fittings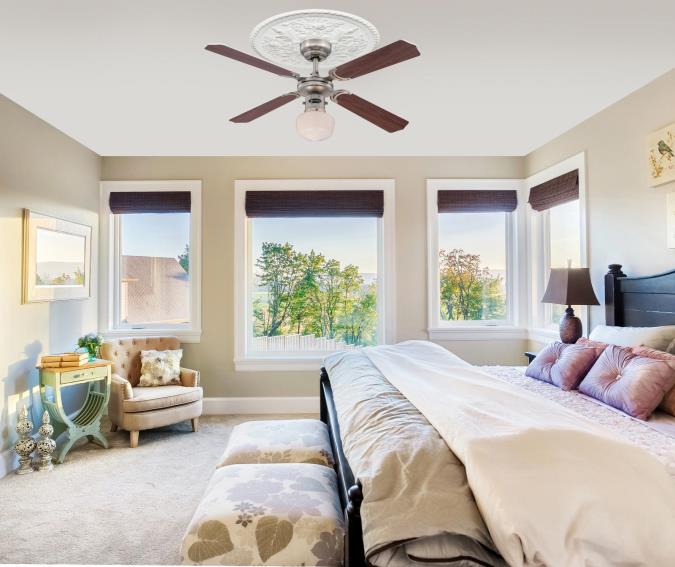 Thankfully, those gorgeous ceiling medallions aren't reserved just for the gentry and clergy anymore. Even a simple home can be turned into a fancy dwelling in a matter of minutes. Our Westinghouse medallions are quick to install and don't weigh much, making them an inexpensive alternative to extensive stucco plastering work. The manufacturer uses polyurethane and moulded plastic to achieve a durable and high-quality product. The rosettes can be mounted to walls as well as ceilings by gluing or screwing. Some versions already include all required mounting material. The depth of the medallions ranges from about 2.2cm to 3.2cm.
Artificial stucco rosettes should match your ceiling fan. Fans with a traditional design go well with the Victorian-style medallion. In contrast, contemporary ceiling fans without any frills are perfect for one of the simple rings. All medallions can be mounted with their natural white finish or painted in a different colour.
Westinghouse ceiling medallions can also be used for chandeliers or as wall decoration (e.g. picture frame).
What to look out for
Artificial stucco elements are suitable for ceiling fan with a canopy (no flush-mounted hugger models). The diameter of the centre opening must be appropriate for the fan's - or light fitting's - ceiling bracket. The entire diameter of the medallion should harmonise with the room size. For aesthetic reasons we suggest choosing a different diameter than the diameter of the fan blades to create a contrast.

Tip: Draft a paper or cardboard template first to determine how big you really want your medallion to be.
Where did stucco come from and why did it become so popular?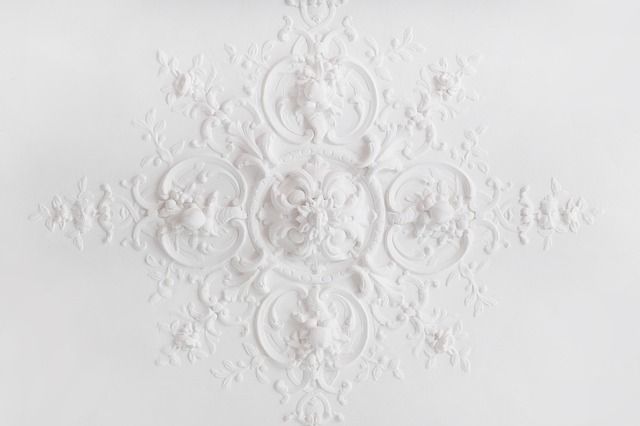 Stucco is a building material made from plaster and dates back to ancient Egypt. For example, the world famous bust of Nefertiti is covered in a coat of stucco plastering. No wonder, in olden times the main components of this material were cheap and people were always excited about elaborate decoration.

The floral stucco ornaments like we are most familiar with today originate from the 17th and 18th centuries, mainly from the baroque and rococo eras. Until the turn of the century from the 19th to 20th century, stucco was a popular design element and often used to embellish entire ceilings in official and residential buildings. However, by the beginning of the First World War cherubs, rings and twines were mostly viewed as an outdated thing of the past. Today old buildings with rich ornaments are very much in demand once more, retrofitting and refurbishment projects involving plaster work are booming.

Treat yourself to a bit of luxury in your home.
A beautiful light fitting or ceiling fan is sure to attract the gaze of every visitor. Their soothing rotation is further enhanced with a Westinghouse ceiling medallion. In addition to upgrading the entire look of the appliance, it also covers any previously drilled holes or discolouration around the ceiling bracket. We offer a variety of different stucco medallions in different sizes and designs. Get inspired and jazz up your home in a few small steps.
Learn more...